Probiotic News
Probiotic News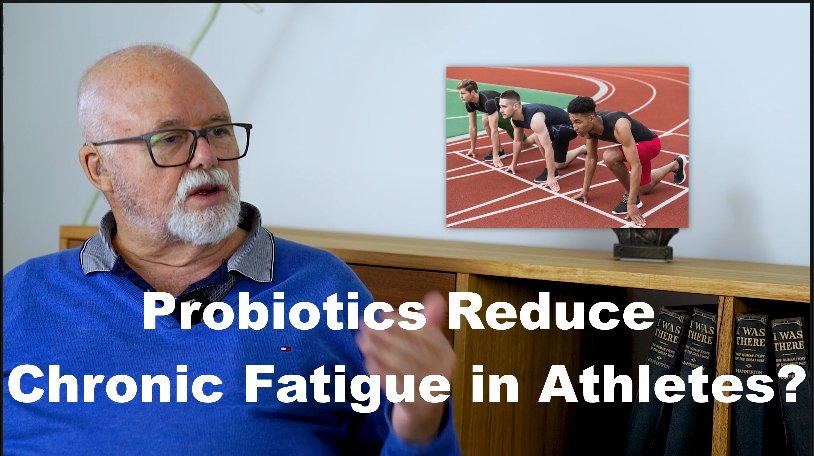 /
Unlock Your Athletic Potential: The EBV and Athletes Connection
Discover the Science-Backed Link Between Epstein-Barr Virus (EBV) and Chronic Fatigue in Athletes
Are you an athlete striving for peak performance? Your immune system could be the key to unlocking your true potential. Join us on a fascinating journey as we explore the hidden impact of the 'kissing virus' – Epstein-Barr Virus (EBV) – on athletes' immune health.
It's a well-known fact that intense training can stress the immune system. But did you know that the EBV virus, affecting 90% of the world's population, may be silently lurking, waiting to resurface when your immune system faces strain? The result: chronic fatigue that hinders your athletic progress. 
In our eye-opening video, backed by compelling scientific papers, we uncover the critical role of a balanced immune system in optimizing athletic performance and overall well-being. Let our experts guide you through practical insights to safeguard your immune health and combat chronic fatigue head-on.
Watch now to stay ahead in your athletic journey and reclaim your energy and vitality! Dive deeper into the credible scientific references we've included to support these crucial insights. 
At ProGood Probiotics, we care about your well-being and athletic success. That's why we've curated a collection of top-quality products designed to support your immune health and enhance your athletic performance.
Join our community of athletes and wellness enthusiasts, and subscribe to our newsletter for exclusive updates, special offers, and valuable content.